Dr. Alan Wegenke - Veterinarian
Dr. Alan Wegenke was raised in Windsor, Wisconsin. He obtained his Bachelor of Science in Biology from the University of Wisconsin River Falls in 1987. He then obtained his degree as Doctor of Veterinary Medicine from the University of Wisconsin Madison in 1992. In June of that year he started his veterinary career with Clintonville Veterinary Services where he worked with both large and small animals. In October 2016, along with former colleague and friend, Dr. Andrew Walker and their wives purchased the small animal business from United Veterinary Services and began Clintonville Veterinary Hospital.

In his free time he and his wife Karen enjoy watching their son Ryan play hockey. He enjoys hunting, fishing, gardening and time with his two dogs, Luna a Golden Retriever and Doc a Bavarian Mountain Hound.
Professionally he belongs to the Wisconsin and American Veterinary Medical Associations.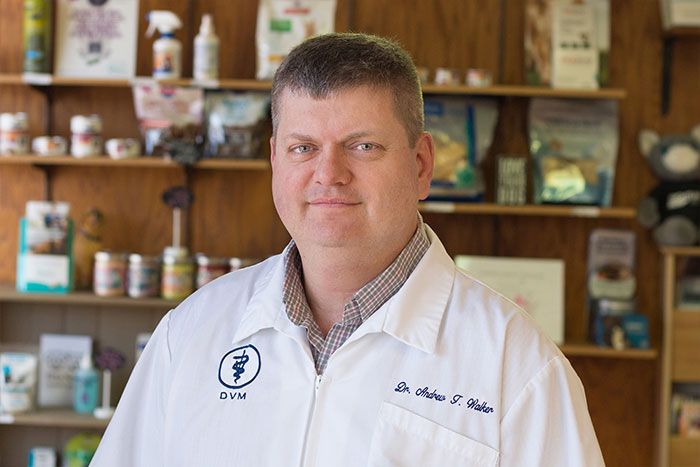 Dr. Andrew Todd Walker - Veterinarian
Dr. Andrew Todd Walker grew up in Oklahoma. He served 3 years in the US Army with 3/504 parachute infantry regiment, 82nd Airborne Division. He graduated from Oklahoma State University in 1997 and began his career as a Large Animal Veterinarian with Clintonville Veterinary Service. He then worked in Appleton at a small animal clinic for 14 years before returning to Clintonville to help start Clintonville Veterinary Hospital. Dr. Walker and his wife, Wendy, stay very busy with their two daughters, three dogs, three cats, rabbits, goats, chickens and pigs.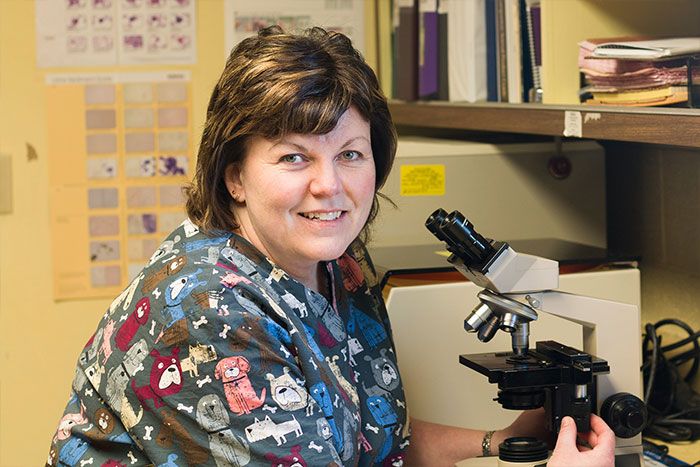 Wendy - Certified Veterinary Technician
Graduated from University of Minnesota, Waseca in June 1992. Soon after she moved to Stillwater Oklahoma where she worked as an Anesthesia Technician at Oklahoma State University Veterinary Teaching Hospital. In 1997 she moved back to Wisconsin with her husband Dr. Walker. In 2000 she started working for Clintonville Veterinary Service. Wendy and Dr. Walker have two daughters, Natalie and Lizbeth, who keep them very busy with their activities.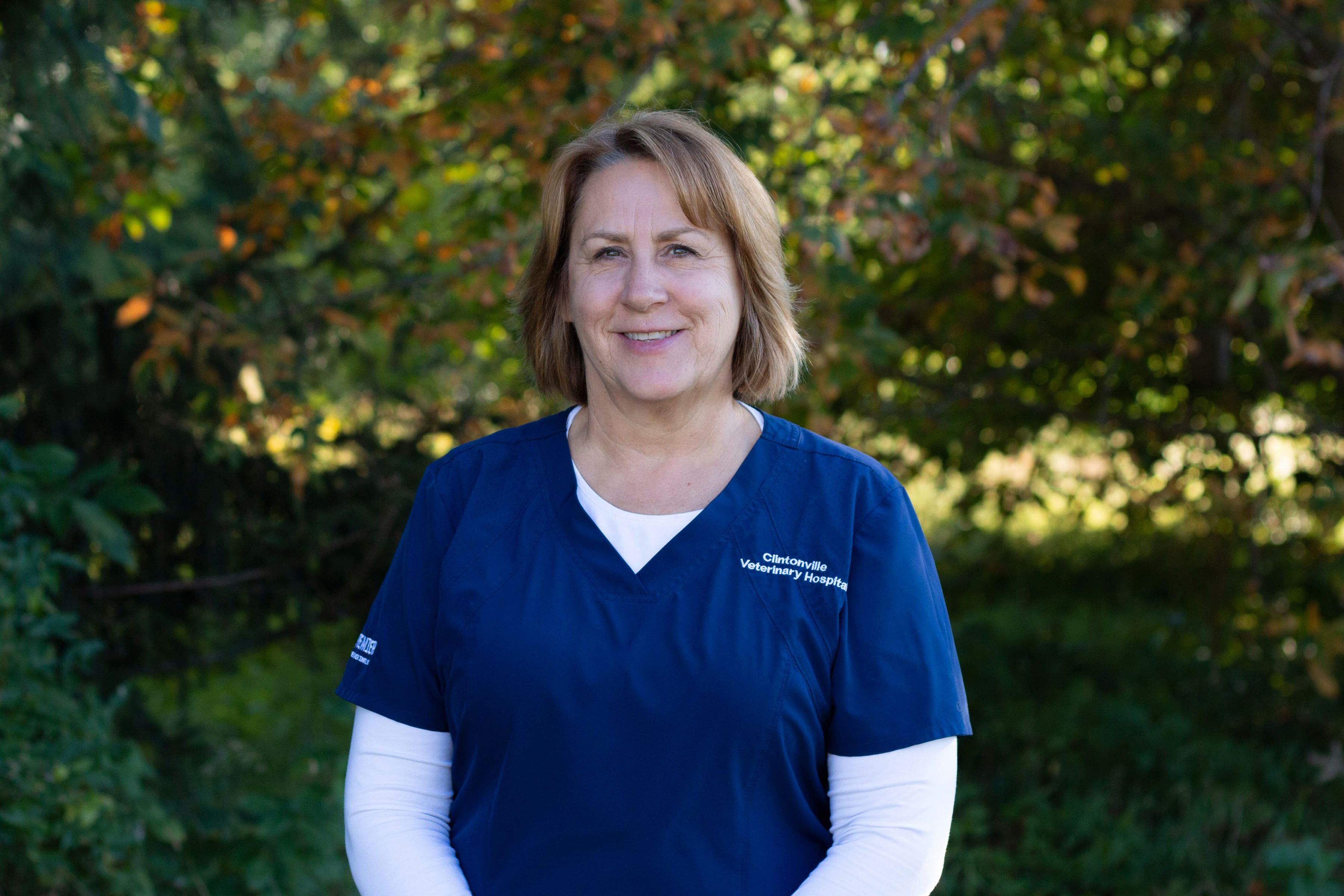 Karen - Officer Manager
Karen took on a new role in her career as a part time Office Manager when the business was formed in 2016. Married to Alan, they have one son who keeps them busy with his involvement in sports and two dogs Luna and Doc. Karen has three married daughters, great son-in laws and five wonderful grandchildren. In her free time she does enjoy walking, biking and reading.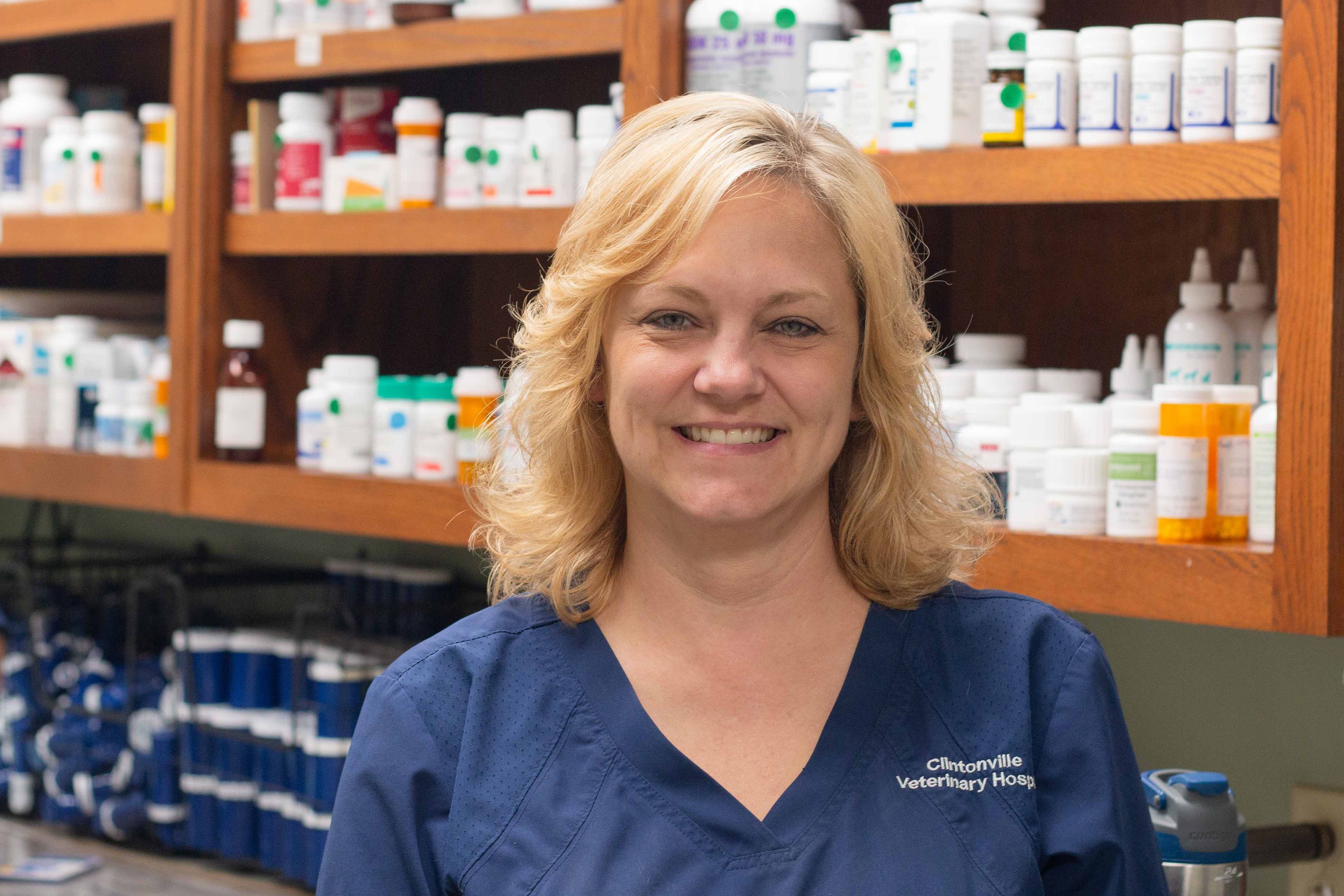 Tammy - Veterinary Assistant
Tammy first joined the Clintonville Veterinary Hospital team in 2007 as a receptionist. As years went on, she moved into the Veterinary Assistant position. She has always had a love for animals. Tammy lives on the outskirts of Clintonville with her husband and two daughters, MaKayla and Hannah. At home, Tammy also has a Brittany Spaniel named Rusty, a Shih Tzu named Angel, and a Chihuahua Cross named Chip. In her spare time, Tammy enjoys riding horse, boating, walking and reading.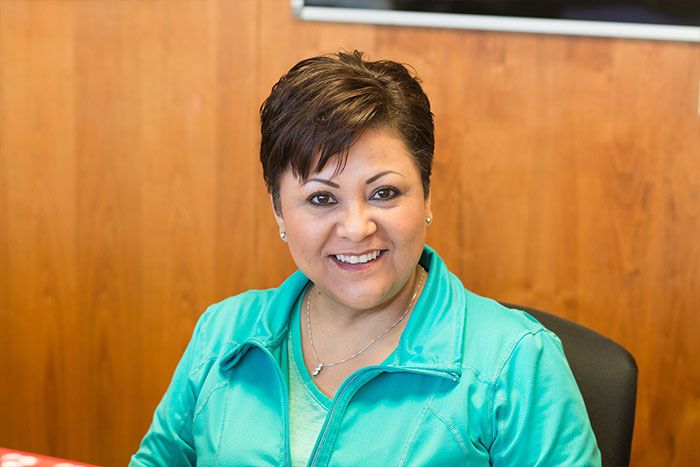 Leticia - Head Customer Service Representative
Leticia joined the Clintonville Veterinary Hospital team in May of 2016. She grew up in California and recently moved to Clintonville with her husband Jeff and 3 dogs Lucy, Nitschke and Lambeau. In California she worked for a Veterinary Hospital as a head receptionist. The passion in this field never gets old for Leticia. Interacting with clients and a patient she says is very rewarding especially when the pet recognizes you and can't wait to walk into the hospital. Leticia is also fluent in Spanish. In her free time she enjoys spending time with their children and grandbabies.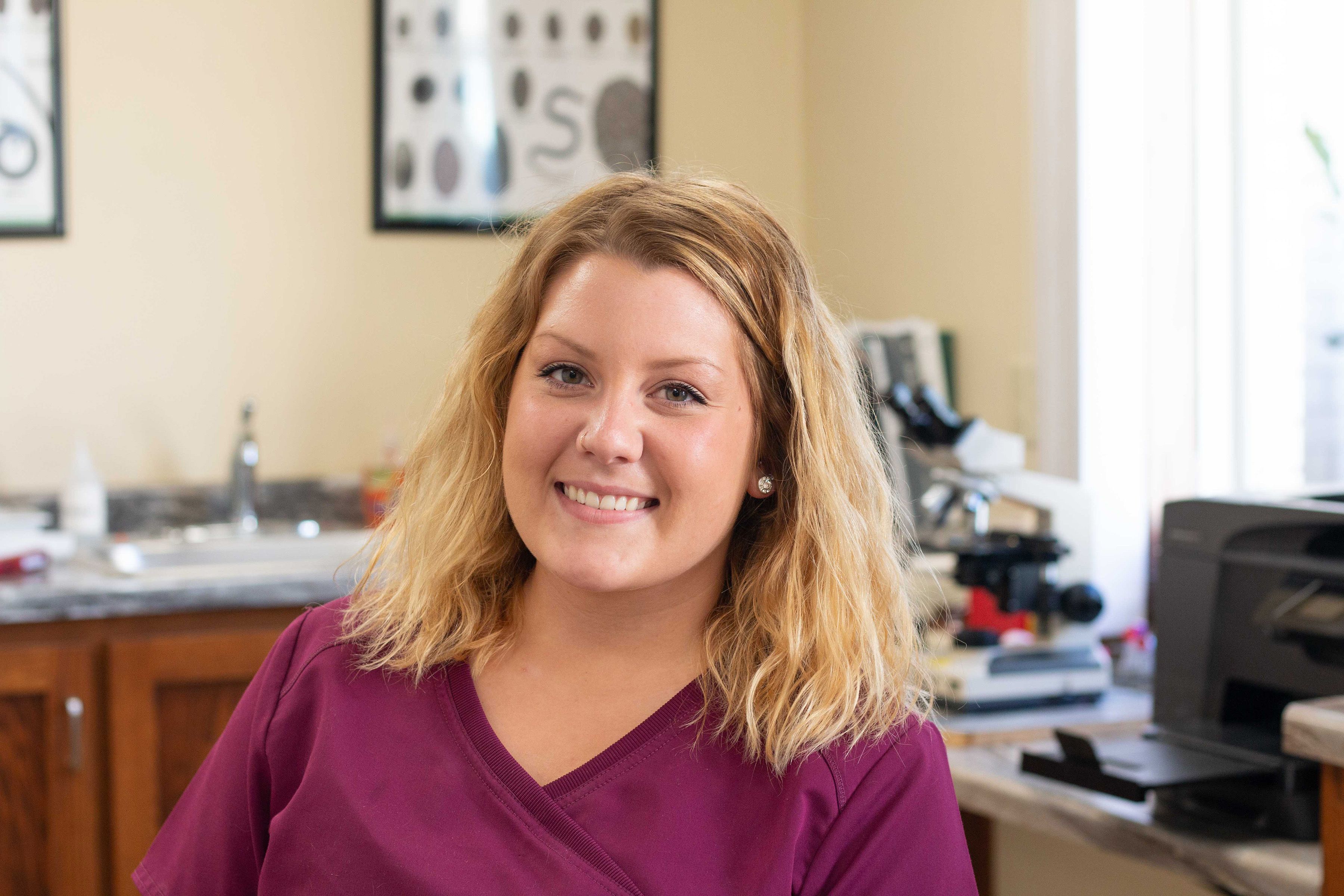 Dani - Veterinary Technician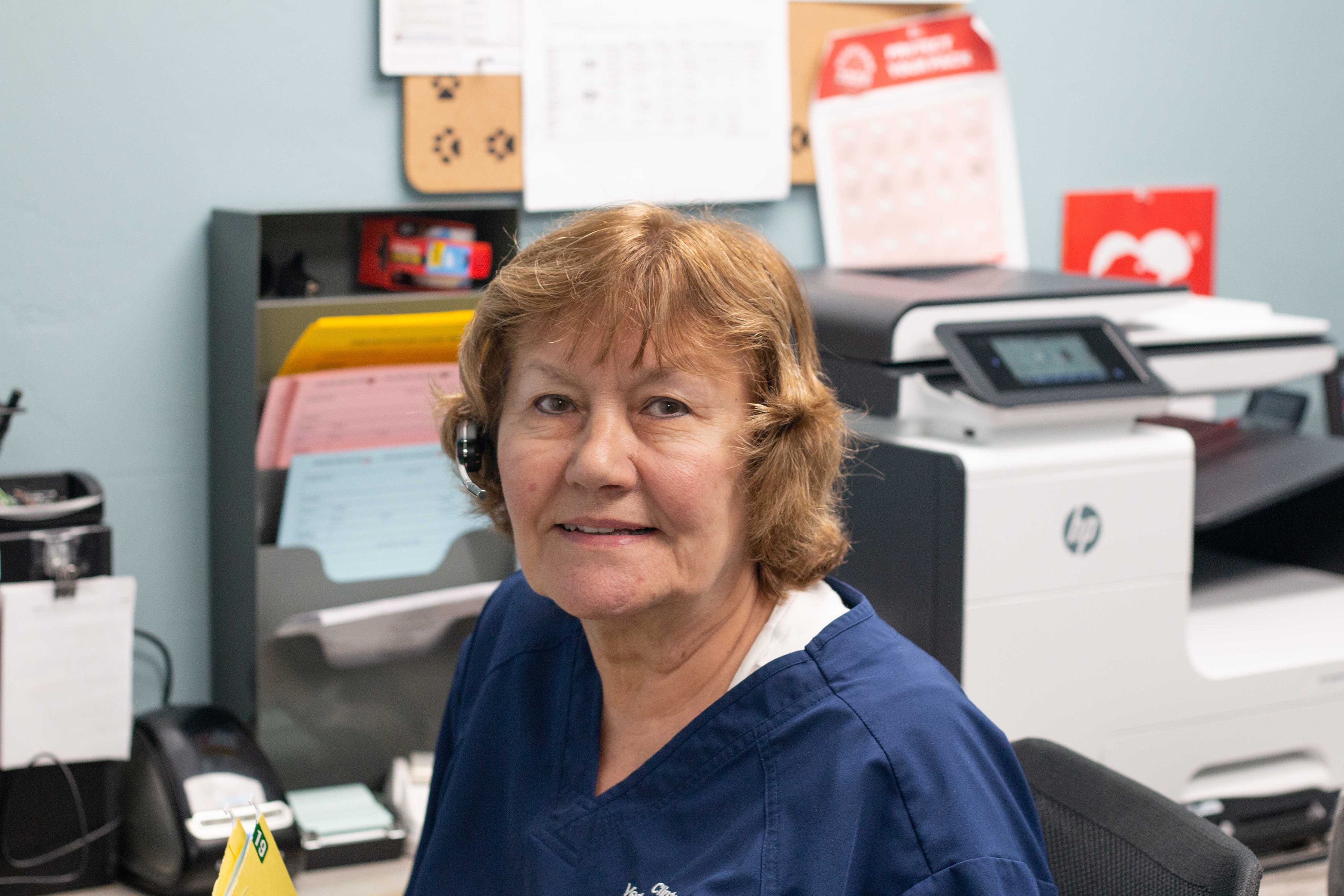 Patti - Customer Service Representative
Patti was born in Appleton, WI. She lived in the Fox Valley area until the age of 7. She then moved to Owen, WI, lived there for most of her school years until moving back to Appleton where she went to college and majored in Art. Patti has worked 24 years in human healthcare but has always had a love for animals and feels blessed to be a part of our team. She feels that the staff at CVH is great. Some of the things she enjoys about her job include, helping clients meet the needs of their pets and of course seeing the different pets is an added bonus. Patti has 1 son and 1 daughter. She has 3 grandkids and 1 little orange boy kitty named "Harley." She grew up with cats, springer spaniels and border collies. In her free time she likes to bargin hunt to find treasures at rummage sales and thrift stores. She always has a project that she is working on. She loves to spend time with her grandkids.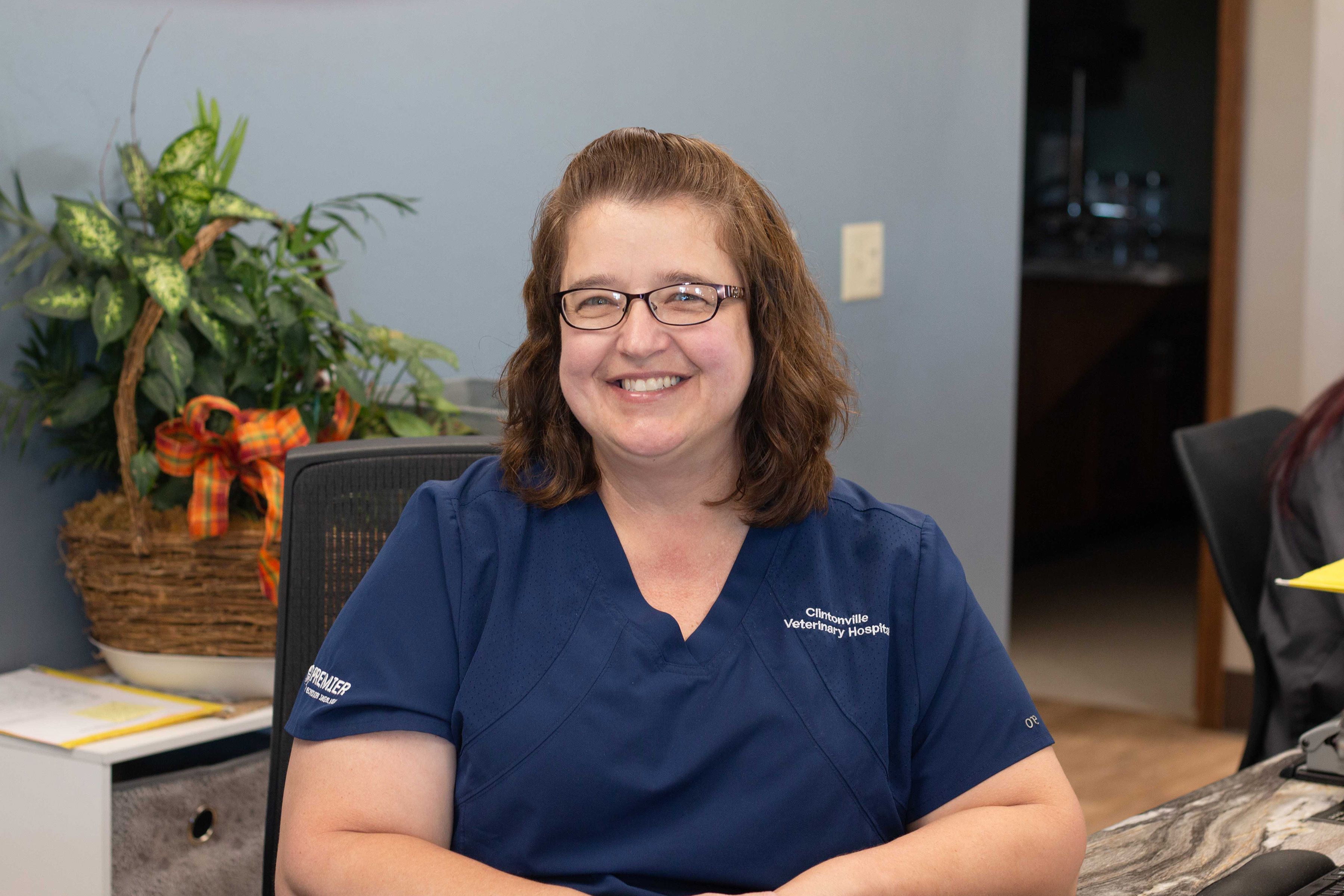 Heather - Customer Service Representative
Natalie - Kennel Assistant/Customer Service Rep.
Katie - Kennel Assistant/Customer Service Rep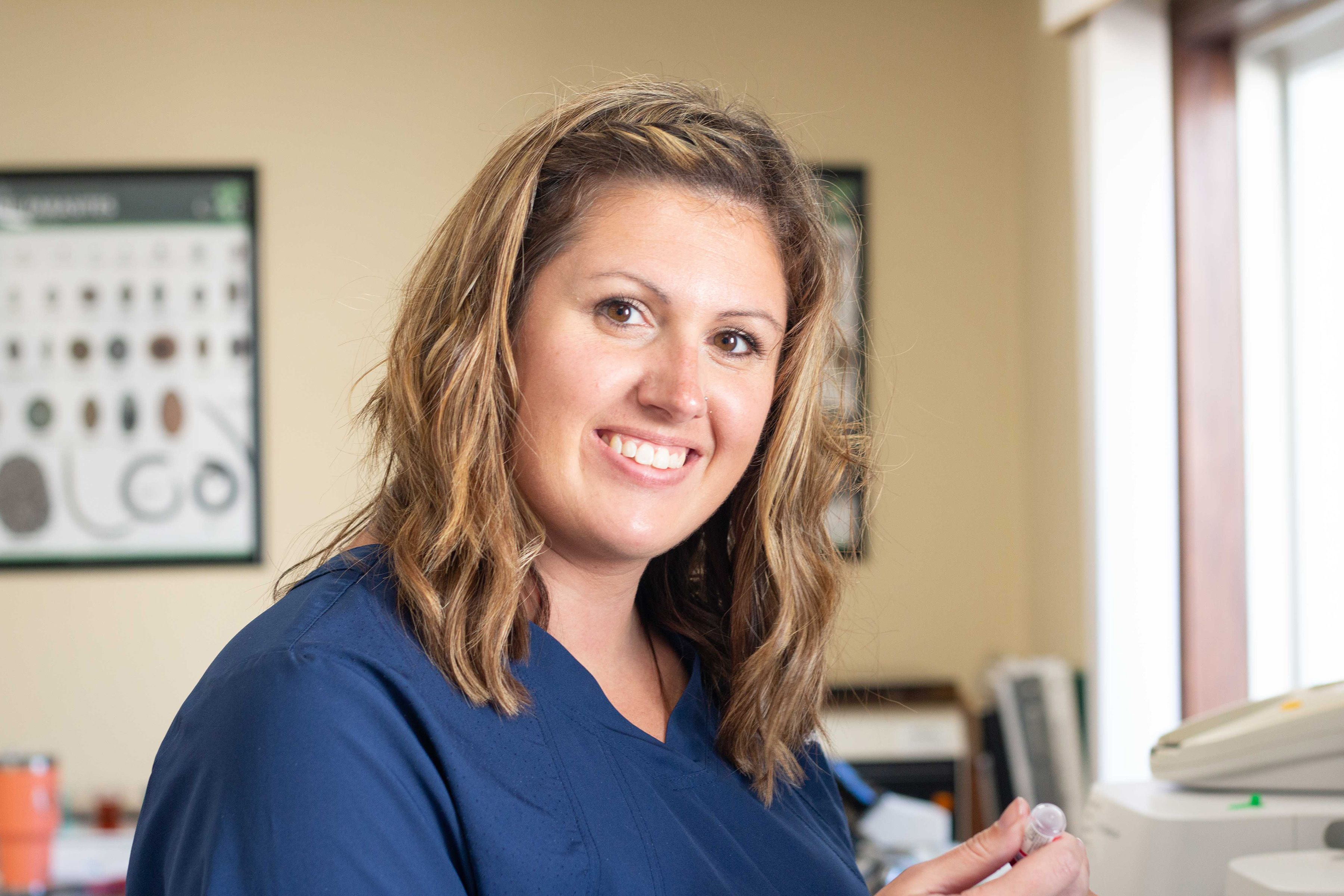 Ashley- Certified Vet Technician.